Baby Weaning Food List – My 3 Top Tips
Disclaimer: This post contains affilitate links – I will earn a commission if you buy any item.
Baby weaning can be stressful and time consuming. If you are keen to prepare your own baby food have a look at my recent experince in weaning our baby girl. This baby weaning food list is a great starting point.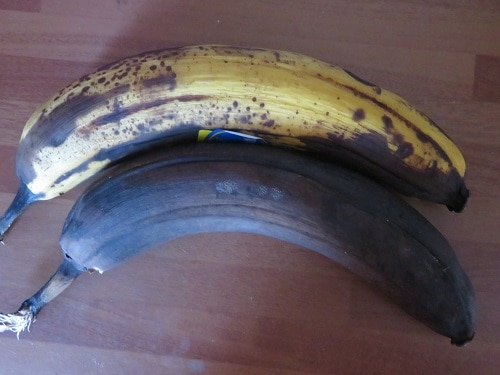 1. How To Start Baby Weaning
First ask youself if you want to try making your own baby purees or try baby-led weaning. Of course, you can also do a mixture of both. This is what we did initially. However, we soon learnt that our baby girl was not keen on purees and then switched completely to baby-led weaning (BLW).
Baby-led weaning comes with its own challenges as your baby will have to figure out how to eat new foods. Initially it was hard seeing her gagging often but once she worked it out BWL just worked for us. She always wanted to feed herself and be in control. After a rocky start she now eats happily by herself but has also started accepted being spoon fed at times. This transition took about two months but we are now in a position that she eats a varied diet and will eat the same meals as us as long as the food is suitable for a ten month old baby.
I also did make my own purees and followed the approach to start with vegetables. I made purees from sweet potatos, carrots, spinach, parsnips.
The big advantage for us was that our baby girl was used to lumpier foods from BLW and the transition from purees to just BLW and eating food by herself was very smooth. I phased out purees after about a month as she would hardly eat them anyway.
So the first step is for you to decide (or try) which approach is right for your family! Then pick some of the below to try for your own baby weaning food list. Over time also include allergens to exclude any allergies.
2. Baby Weaning Food List
Once I had decided that I wanted to do a combination of purees and BLW I wanted to try different recipes. This I found challenging initially. I now have a small list of tried and tested recipes that make your journey hopefully a little bit easier. The beginning of weaning if hard enough. 🙂
The easiest is to offer your baby the same food in purees or in soft lumpy form. These were my go-to foods initially:
Sweet potato (a firm favourite for our baby girl)
Courgette
Parsnips
Carrots
Peppers
Also nice to offer are:
Oranges
Bananas
Mango
Avocado
Berries
Two of my favourite recipes were baby teething biscuits and sweet potato bites. These made great snacks when out and about as well. Less mess when eating in a pram!
3. Useful Baby Weaning Products
Like with everything I had to trial and error what items I needed for our baby weaning journey.
In the end I needed fairly little. I made a few purees and these can be frozes in ice cube trays. Personally I preferred little containers with a lid on top. These were a bit bigger than standard ice cube trays and meant I could also use them later on when our girls appetite increased. However, overall we only needed these for a short period as she definitely preferred BLW.
What I cannot do without are these handy little storage containers. I have about five in constant use. They have either a prepared fruit snack or one of my other snacks I keep frozen. I just take two containers with me whereever I go and if my girl gets hungry we have a healthy snack ready! A life saver with a baby.
These silicon containers are particularly great as they can be used in the freezer, oven and microwave!
One of my baby girl's favourite is now my banana bread. Lucky me! I leave out any sugars for her and have added different berries as additional flavours.
---
---