How To Become A Freelance Translator – 5 Actionable Steps To Secure Your First Remote Job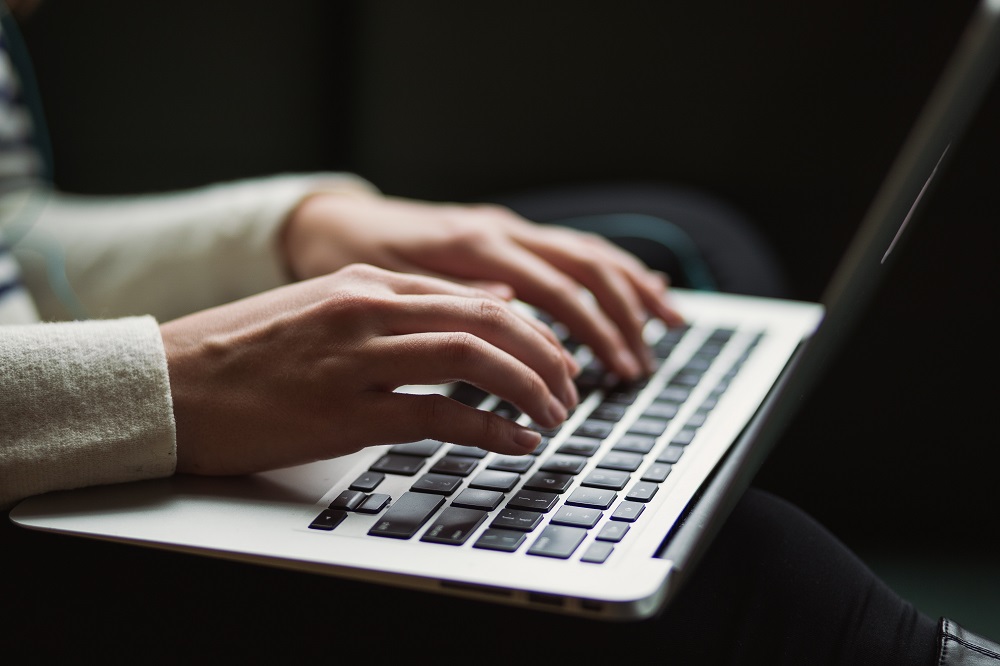 Freelance translators usually work for a variety of clients and translate from one language into their native language. If you speak more than one language this may be a great remote opportunity for you. Learn how to become a freelance translator and work from home. You can set your own hours and decide which clients to work for.
What Is Freelance Translating?
In my career, I've switched between full-time employment and freelance opportunities. I love the freedom you have when you work as a freelancer and are able to set your own rates, hours and workload.
If you consider freelance translating as a career there are a few things you should be aware of. As a freelance translator, you ideally want to work with a variety of clients and I will share with you why and how to find your first client. Are you interested in learning how to become a freelance translator?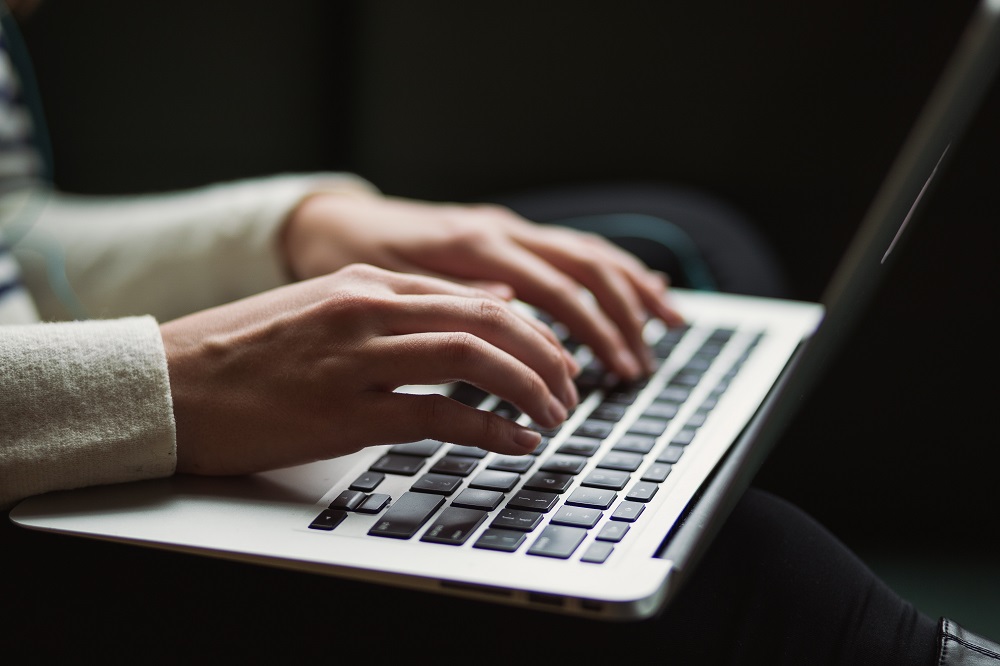 Usually, as a freelance translator, your main task will be to translate or localize text from one language into your native language. Most respectable companies prefer it that way as a native speaker will know cultural relevance and spot anything that may be problematic in the target language.
If you are now intrigued and want to learn how to become a freelance translator, read on.
1. What Are the Prerequisites?
Many translation companies will ask you if you have a translation degree. However, very specialised companies usually also hire subjects matter experts. So you may not have a translation degree but worked in a specific field for a few years and are therefore deemed a subject expert. Smaller companies sometimes also hire native speakers without a translation degree. It is possible but maybe a bit harder to land your first project.
One important piece of advice is that a freelance translator you need good time management skills. Your goal should be to work for a variety of clients as you never know when one client pulls the budget and has no translation jobs for you for the next six months. Working for more than one client means you may have to juggle short conflicting deadlines. Sometimes projects drop very short notice so you want to make sure you can schedule your time accordingly. Especially when you set out. Some clients are quick to move on to a translator who can accommodate their urgent deadline.
2. How To Find The First Client
This can be tricky but help is at hand these days. Traditionally, you would do outreach and contact potential clients but these days my advice is to google "Freelance Translator" + Your language pair to find clients looking for translators.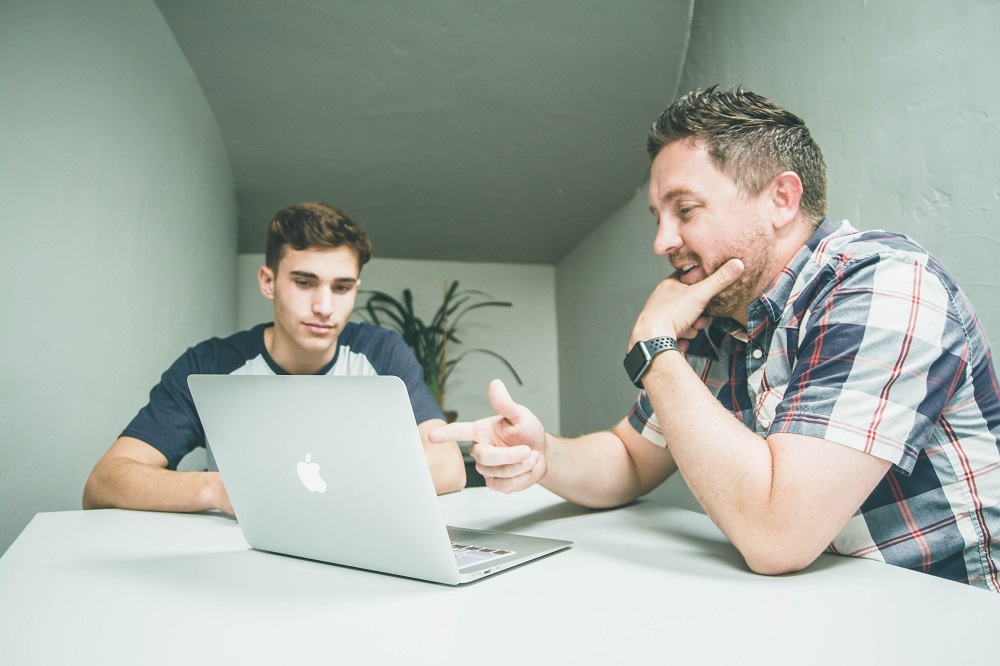 The easiest way to find clients is through a network of translators. Say you know someone who translates from English into French and the client now wants to also have a Spanish translation. Often these clients reach out first to their network of current translators so they suggest relevant translators. If you know someone who already is a translator for a few clients this may be the easiest way to break into this field. It is how I found quite a few of my translation clients in the past and how I helped a few of my friends to start out.
Another option is signing up to platforms such as People per Hour, Freelancer or Upwork. The tricky bit here is that you are competing with very established freelancers. My advice is here to check out a few profiles of other translators and see their rates and what they offer. If you are just starting out you want to be a bit cheaper but not the cheapest. Remember you are trying to make a living out of this – so don't sell yourself too cheaply!
3. How To Become A Freelance Translator
In the beginning, you will spend a lot of time doing outreach and finding new clients. Although your priorities will shift once you have found a handful of clients my advice is to always lookout for new potential clients. Yes, you want to make sure not to take on too many projects but if you find a better paying client you may want to drop the client that pays the least.
Yes, you will set your own rates but you should also increase them over time as you gain more experience. Be prepared to set your rates and stick to them. Most clients pay per word or 1,000 words but sometimes clients pay per hour. I had clients for both of these and generally preferred to be paid by hour.
Always ensure you take into consideration that you have admin time when setting your rate. It is astonishing how often you may end up chasing an invoice or resending it or similar work. It is also a good idea to consider breaks and add these into your rate and work day. You don't want to be chained to your chair and laptop for 10 hours a day to make ends meet!
It is also good to know, that most clients will see you as an expert and it is up to you to suggest to them if they are going wrong. Using very formal language on their website or not being consistent – this is a great opportunity to reach out to them and make them aware. This way I got several proof-reading jobs to ensure their tone of voice was consistent throughout. Be smart and have the interest of the client in mind and you will create a client who will stick with you and provide you with more and more work.
4. Tools Needed To Start Working as a Freelance Translator
Generally, there are few tools that you will need. It is helpful to have access to a CAT tool like Trados which help you translating faster by storing words you have translated in the past. Some companies will provide you with access to the CAT tool that they are using internally. Others will just work with Excel sheets. It is a good idea to ask a new client up front what the translation process is like and what tools they are using internally.
Other than that you won't need anything. You could investigate a tool for invoice creation and keeps also track of your taxes. I've preferred to keep track of everything via Excel and manually sending invoices.
5. What Is the Earning Potential As A Freelance Translator?
This depends a bit on your negotiation skills and your experience level but t is important that you have an idea of your rate before you start pitching for translation projects. As a new translator, you will most likely earn a bit less than established translators. It also depends if you or the client use a CAT tool. If one is used then pay tends to be lower as the tool will speed up your work significantly by memorizing words and phrases.
An average charger per word for European languages averages about between US$0.10 to US$0.17 per word if no CAT tool is used. I was averaging about £20 to £30 per hour (about US$25 to US$40) for simple non-technical translations where no translation degree was needed. Depending on the amount of work I earned about £1,000 to £2,000 per month after about 6 months. This was for English into German for Marketing copy. As I have extensive experience in Marketing this was a natural fit.
The First Few Months Of Work
It is normal that when you pitch for a new client that they may want to see a sample of your work. Most clients will actually send you a short translation and you just send it back to them. Some clients will pay you for this sample translation, most will not. So yes, that is completely normal but be aware not to get tempted to work too much for free. Generally these texts are short, maybe a few hundred words so the client can judge your translation ability. If it is more than that be wary and maybe find other clients.
This will be tough in the beginning. The first few months up to about a year or two you will do extensive client outreach and money might be irregular. It is also good to know that especially bigger clients will only pay you after two to three months. Most smaller clients are good at paying pretty quickly within a few weeks to a month. However, bigger clients have long payment terms written in their contracts so this is a good thing to know when you start out.
As mentioned before, it is extremely useful to know other translators. If you don't know any at the moment I recommend to join a few communities or meeting up with other local translators. Build up a network of translators who be able to help you if you have questions and are usually a good source of new clients.
Advantages Of Being A Freelancer
The advantages are obvious: you are your own boss and you have the opportunity of setting your own hours. You decide which client to work for and which project to accept. Sometimes a client will reach out with a quick turnaround but generally the deadlines are very realistic in my experience and you can work when it suits you best. You are an early bird? Then work in the mornings. You are more energised working late into the evening? No problem. You set your own hours. As long as you are hitting the deadlines the clients really don't mind.
I also liked that you can work from whereever you are. You can travel and explore new countries, as long as you are mindful of timezones (and deadlines) this is no issue at all. I also worked while travelling and used the time to earn money. I worked from parks, coffee shops and so many other places!
These were my tips on how to become a freelance translator and start working remotely. If you have any specific questions on how to become a freelance translator please feel free to leave them in the comment section and I am more than happy to help where I can.
Share this article on how to become a freelance translator with your friends. If you are interested in more freelance, remote opportunities have a look in my side hustle category. Do you have any tips on how to become a freelance translator then please leave them in the comment sections.
---
---