Zero Waste Essentials – 6 Ideas For Beginners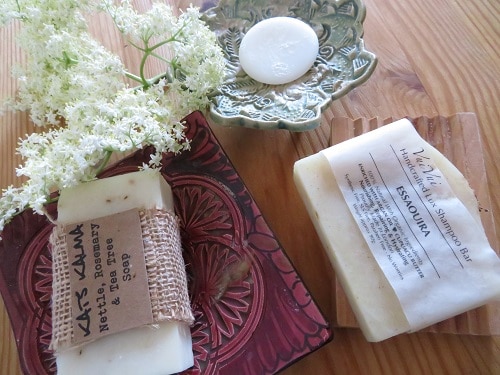 Disclaimer: This post contains affilitate links – I will earn a commission if you buy any item.
If you are starting your zero waste journey you may be wondering what the zero waste essentials are. What are the items that will help you start out right and cut down your use of plastic items? Read on to find out.
Zero Waste Essentials
This is not an exhaustive list but the items I found most useful in my early days of avoiding plastic in my everyday life.
Soap
Most people nowadays use liquid soap which comes in plastic bottles. Yes, it feels like you get good value and they are more convenient but are they really? One of my first zero-waste swaps was ditching liquid soap for soap bars. You can be frugal about it and make your own or buy some. You nowadays can find soap bars wrapped in paper packaging in many shops. Maybe it makes it onto your list of zero waste essentials soon.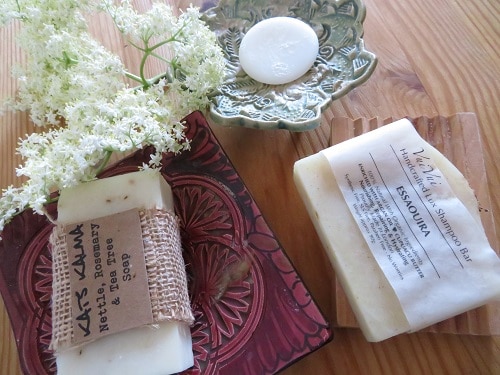 My favourite past time was finding new soaps from local artisan markets where people sell handmade items. It has become one of my favourite gifts to myself when on holiday. A nice handcrafted soap bar that reminds you of your holiday trip but does not clutter up your home. Something useful which brings you joy long after you have returned home.
Keep Cup
Although I am not a takeaway coffee drinker I found a keep cup incredibly useful zero-waste item. If you like your take away coffee on your way to work it will cut down the amount of single-use take away cups that just get thrown away.
Personally, I just make my hot chocolate or tea at home and take it with me when I am out and about. I use it for the occasional trip to a coffee shop when I am out with friends.
Makeup Remover Wipes
As a crafter, I made these simply myself from cotton yarn. They a simple and quick to make and they also make nice gifts if you have friends who are interested in zero waste. They replace the single-use makeup remover wipes and you just pop them in the wash with your clothes to clean.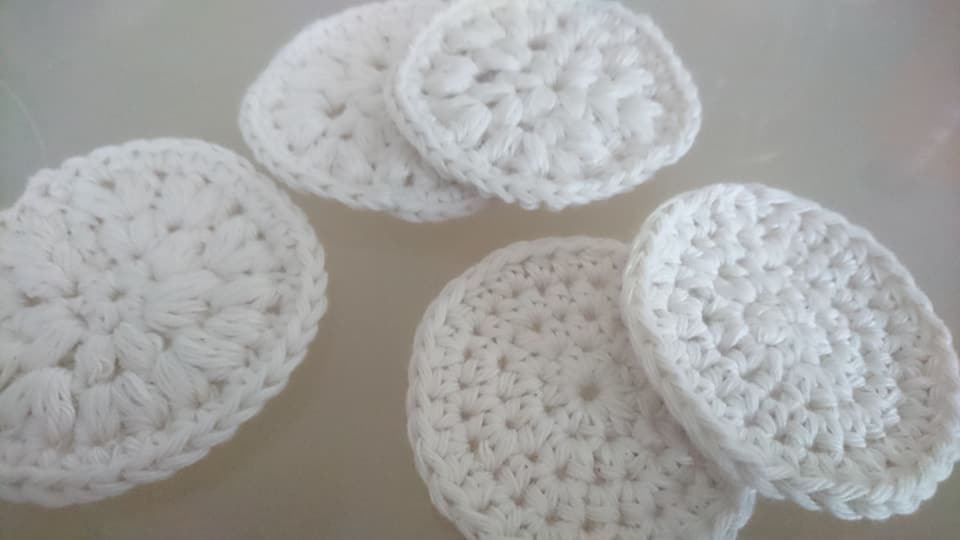 If you're less of a DIY person there are solutions you can purchase depending on how much you would like to spend. Just make sure they are made of cotton fabric as some reusable makeup remover pads I've seen have microfibre in them.
A Reusable Bag
Another easy zero-was essential item that should be on your list in the beginning is a reusable bag.
When going shopping most people these days just ask for a bag to take their shopping home. Sure there are plastic bags and cotton bags to chose from. But why not just bring your own bag along? If you plan on a bigger shop ensure you have a few bags packed and say goodbye to that big pile of old plastic bags in the corner or all those cotton bags you are hoarding in a cupboard.
Reusable Water Bottle
This one is a no brainer. Rather than buying a plastic bottle of water when you feel thirsty why not bring your own reusable bottle with you? Fill it up with water before you leave the house and out and about you can usually fill it up for free. It is eco-conscious and will save you lots of money!
Personally I have a glass water bottle and but for a light-weight option get a stainless steel water bottle. These are durable and will keep you drink either hot in the winter or cold in the summer.
A Lunchbox
Start making more meals at home and freeze some for later. These make great lunch options to take to work or when you are out and about. I rarely buy food when I am out and rather bring some food with me. It is best getting a good reusable lunchbox. But first look around what you already have at home and see what you can use.
If you don't have a suitable container have a look at metal lunchboxes or glass food storage containers. You may be lucky and find some second hand if you have some time to hunt for some. Otherwise, have a look here for some alternatives.
What are your most used zero waste essentials? Leave a comment below and I will include them in the list!
---
---