Alternatives To Wet Wipes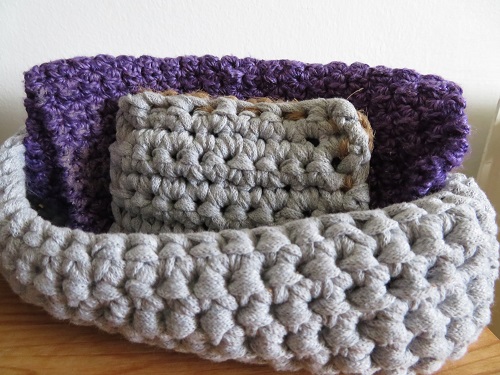 Wet wipes are seemingly an easy way to clean around the house and are everywhere. Unfortunately, they then get binned and land in landfill. Considering how many most of us use on a regular basis it is time to think about alternatives to wet wipes.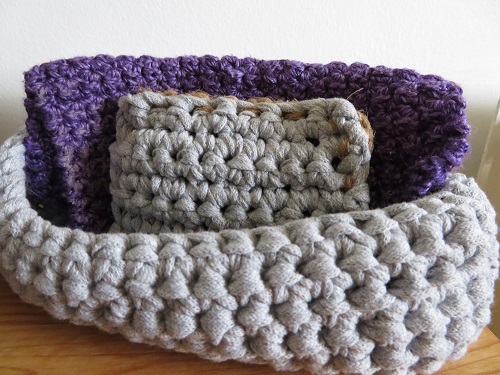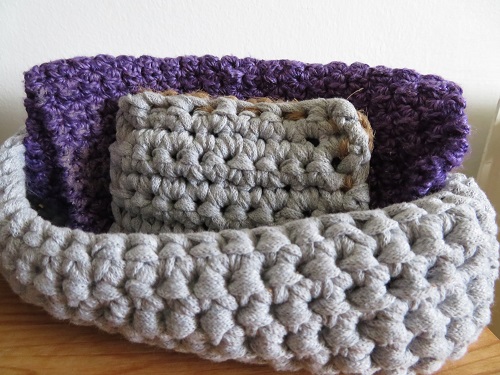 Alternatives To Wet Wipes
For me as a crafter at heart, the solution was clear. I just make my own. I've become hooked on crocheting useful things and made little hanging baskets for my kitchen to store small items in or nifty makeup remover wipes which I use to clean my face. I hardly wear makeup but they are a great alternative to throw-away makeup remover or facial wipes.
Making them could not be easier! It takes about 30 min to one hour to make one depending on your level of knowledge of crochet. They are definitely a great beginners project if you never tried crochet before!
I found the cotton yarn in a charity shop and used it to crochet my household wipes and a few for friends as Christmas presents.
Materials:
-4.00mm Crochet Hook
– 1 Ball cotton yarn of your choice
– Scissors
– Yarn Needle
Free pattern:
Chain 36
Row 1: single crochet (sc) in 2nd (chain) ch from hook and sc in each ch across. Ch 1, turn
Row 2: *sc in 2nd chain stitches (skip the first one), in the same chain stitch double crochet (dc)*, repeat * to * across, ch 1 turn
Repeat row 2 until the piece is square. Then make the last row just single crochets in each chain.
Fasten off, weave in all ends with your needle.
And if you are not crafty or just don't have the time feel free to contact me as I am selling these as well. I made a handful for myself and a some for friends as alternatives to wet wipes but I have a few remaining so just ping me. 🙂
---
---